My Set Up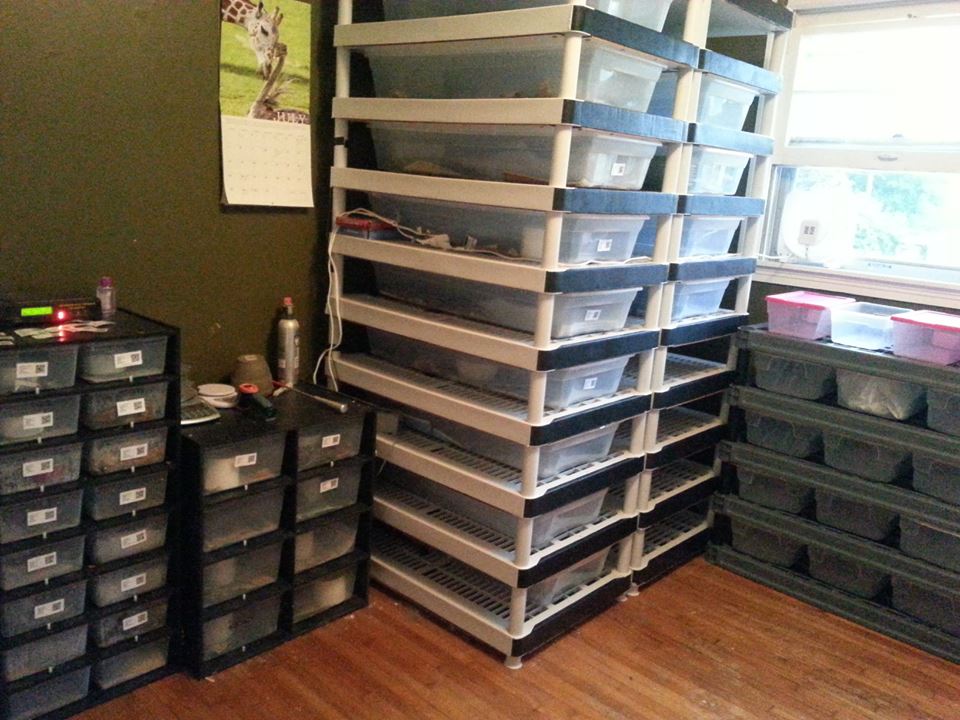 An update of the snake room, August 10th.

It's coming together, slowly but surely! I'm loving my homemade breeder tubs. They are so nice! Eventually I will probably be switched over to just the shelving units. I'm really starting to hate the back heat racks. I really should have gone with belly heat on the Reptile Basics racks (the little black ones). I love the racks, but back heat does not work for me in this house, the ambient temps swing way too much to have back heat.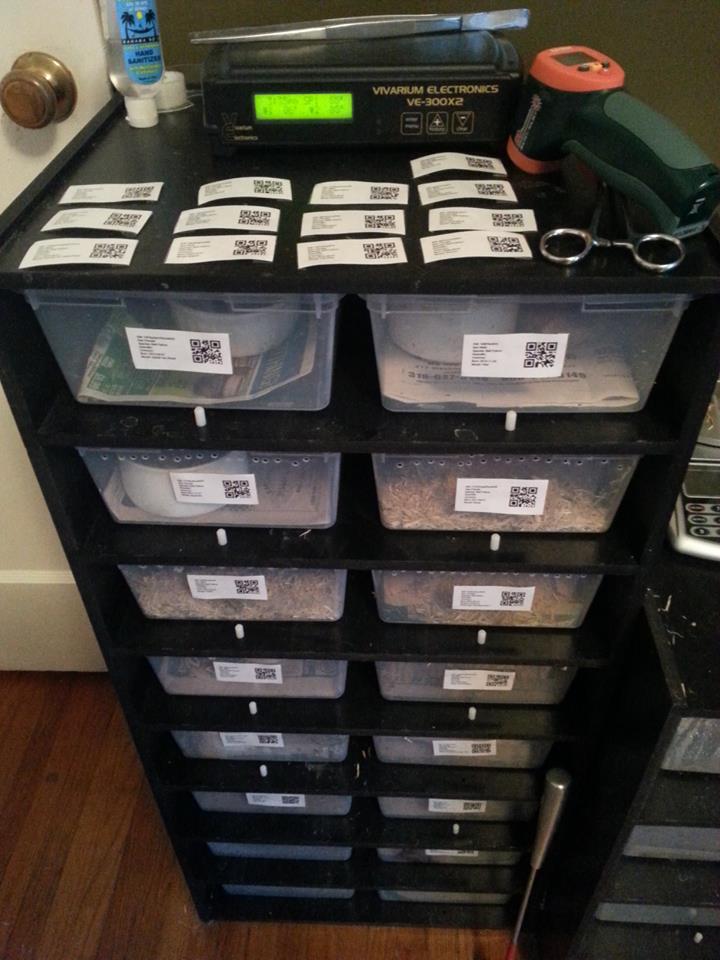 This has been a lot of fun, and has made my life so much easier! I just started using Reptile Scan. It's an app you can download on any phone. You can the snake's label and update anything you want right then and there! The collection is starting to get large enough that it's hard to keep track of whose who and when I might see eggs. This is a great app!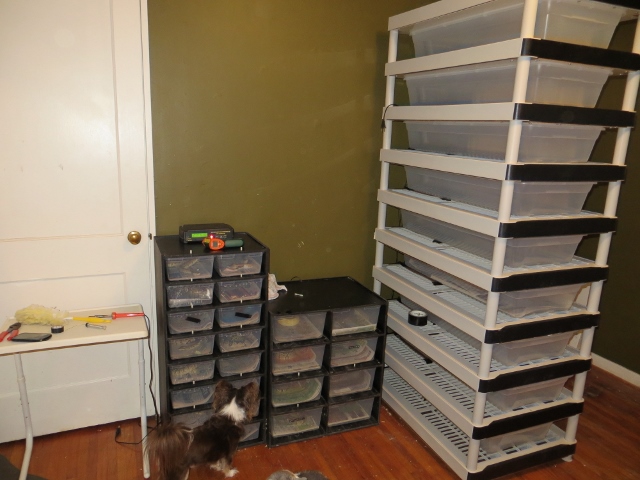 Right after the move, a little messy, but you get the idea. I definitely need some more racks, I don't have any room left! The little black racks are from Reptile Basics, and the breeder rack is homemade for just under $300. I love the Reptile Basic racks, I went with back heat on them. The breeder rack is done with belly heat.

Everything is heated with flexwatt, but I also heat the snake room in the winter to keep the ambient temps at 75. I had RI issues with my breeders when the ambient temp was kept at 70.

Also, that fluffy thing on the floor is our long haired Chihuahua, which, I'll have you know, loves the snakes.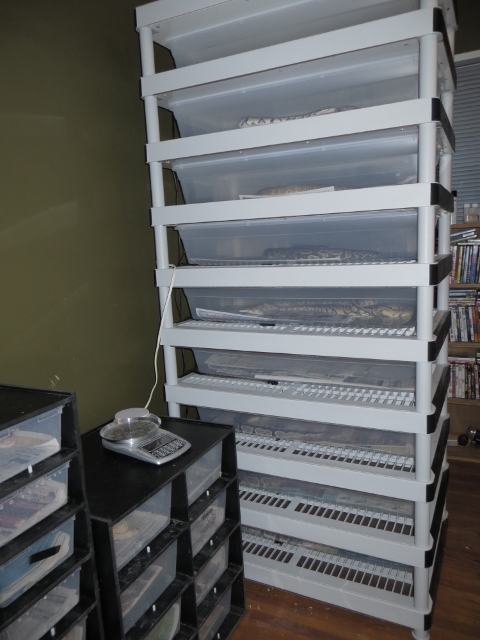 I followed a youtube "how to" video for this rack and I love it. I thought about putting sides on it to help hold in the temps, but I really like being able to see the snakes. So...for now this is how they will stand.
I have a DIY thread on the ball python site for this rack for anyone interested in building something like this. It's very cost effective and you could easily build this rack in a day. The $300 cost includes everything, tubs, flexwatt, even screws.
Here is my bpnet DIY thread:
9 tub breeder rack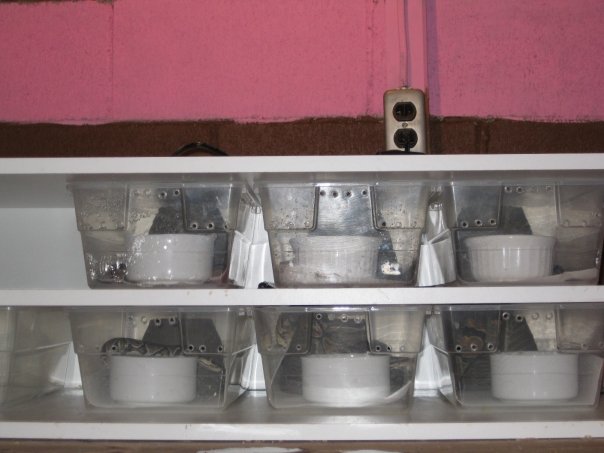 When I first got started with the snakes I was a college student with little money to spend on the snakes. I had absolutely no construction/electrical skills before I got into this hobby, but I've gotten pretty good at that stuff now! If I can build this stuff anyone can!
Here is what my first rack looked like, it was in progress in this picture. I put sides on it and later added a third shelf for two sweater tubs. You can get the material, melamine, at most home improvement stores. I think the rack, in this picture, cost me around $30. The tubs were $1 each and are the perfect size for babies and juveniles.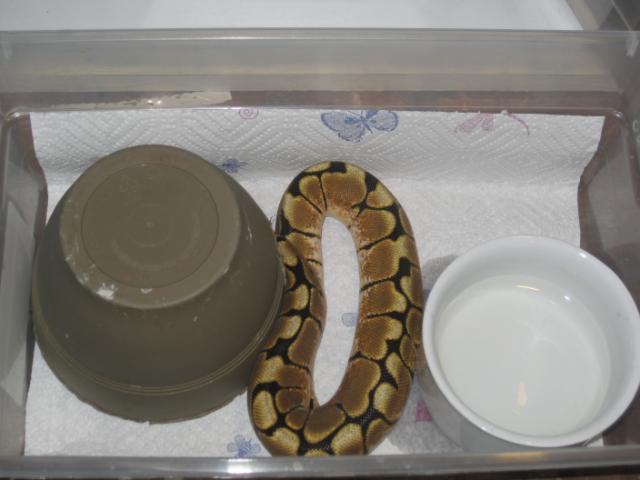 This is how each tub is set up for my babies. The hide is a flower pot I bought for $.15 once winter came along. I soldered an opening for the snake to go through. The water bowl is from a kitchen store and was $2.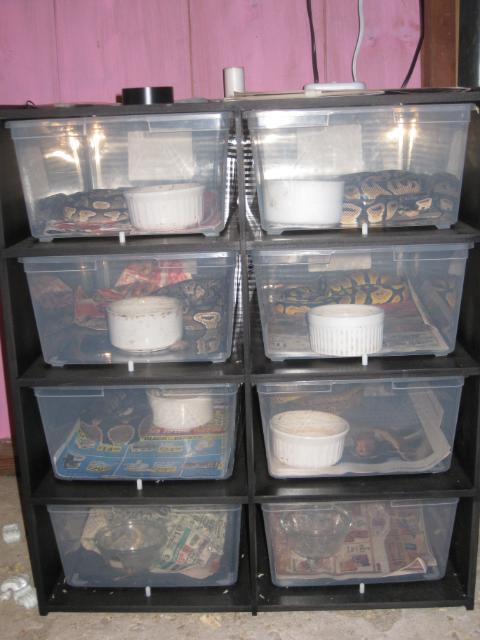 My first premade rack system from Rich at reptilebasics.com. I'm trying out back heat. Rich has a pretty good argument for back heat-if it gets out of control the snake isn't sitting on top of it. The white things are locks so a crafty snake, or loose snake cannot let everyone out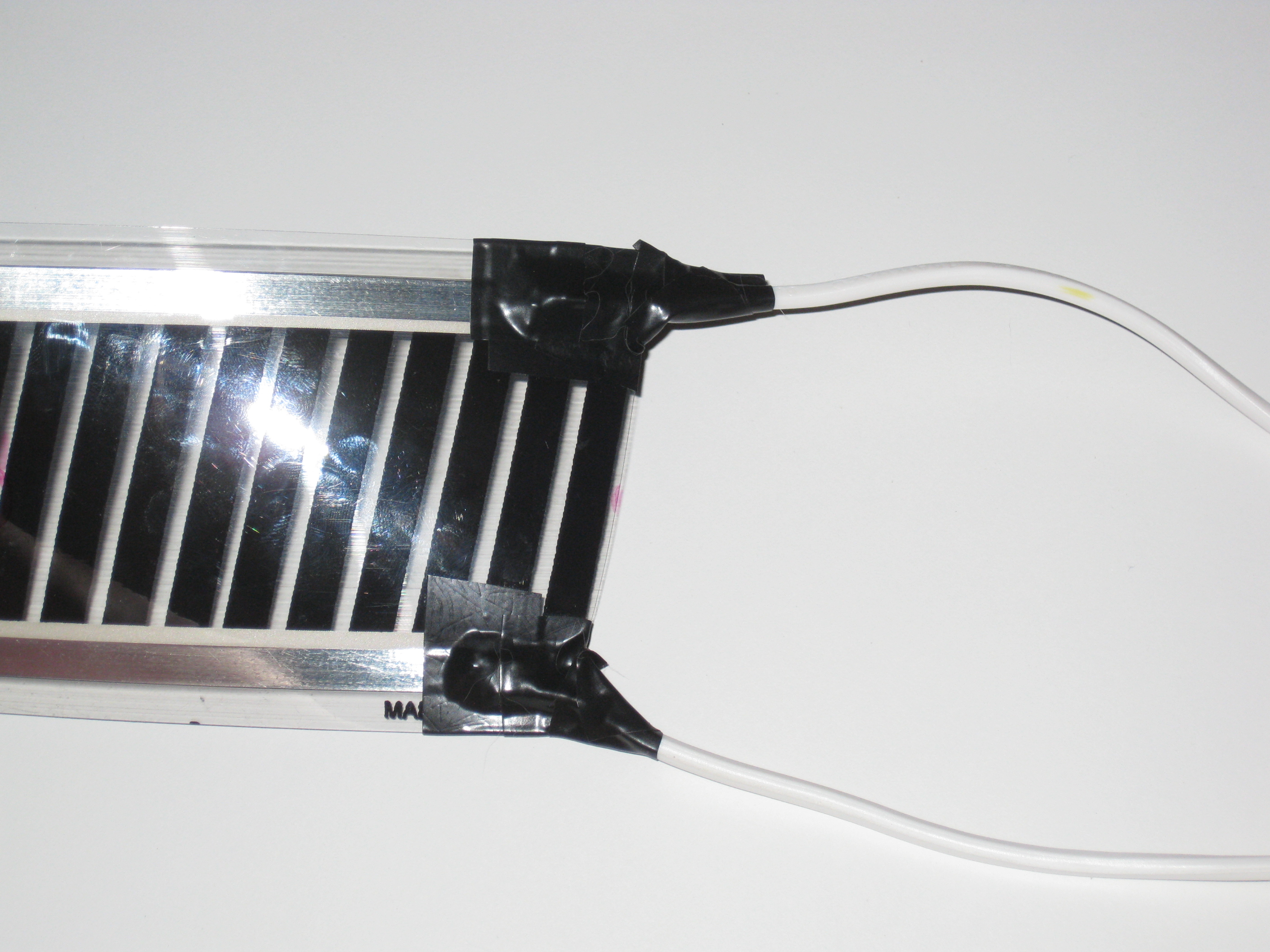 I use flexwatt as my heat source, this is what it looks like. You have to order this stuff online and either wire it yourself or purchase it prewired. I did all the wiring myself and made a page specifically for flexwatt and show every step in wiring it. This is the old style flexwatt, not the THG flexwatt. I use both currently, but prefer THG.